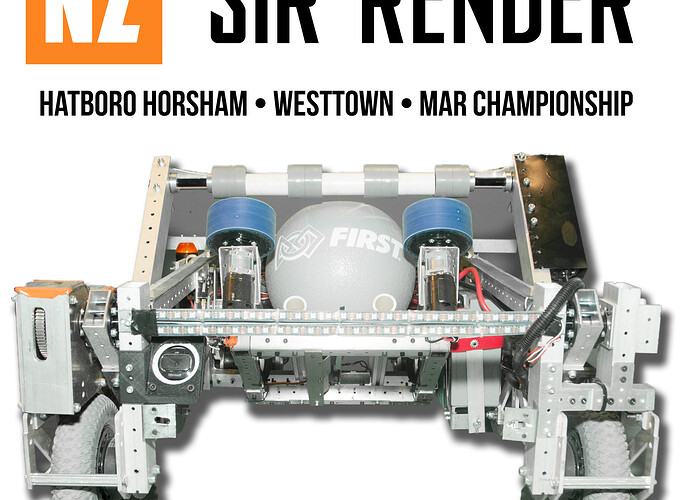 Hello!
Team 2559, Normality Zero proudly presents, Sir Render, our robot for the 2016 year.
This year's journey was tough, with a major shift in atmosphere and student involvement, team 2559 had to fight through some serious obstacles to perform at both of our district events.
Hatboro-Horsham (Week One):
• 11-9-0
• Picked for 2nd Alliance by 834 w/2607
• Finalists
Westtown (Week Five):
• 8-8-0
• Picked for 2nd Alliance by 708 w/365
• Semi-finalists
You can stay updated with us on Instagram, follow us @normalityzero
On the behalf on Normality Zero, I would like to thank all the mentors, students, parents, sponsors, and teams that have made our 2016 season so much fun!
Good luck to all those competing at MAR Championships tomorrow, can't wait to see all of our friends!