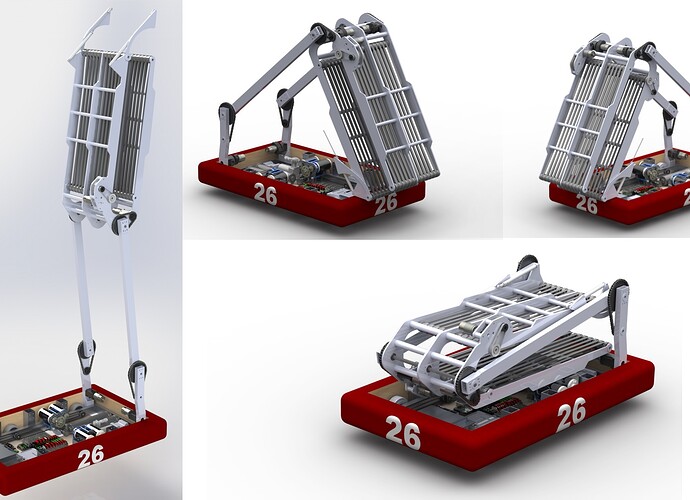 With the F4 CADathon over, we decided to release the team 26 robot (Chak, Cothron and myself). The game can be found in this thread:
https://www.chiefdelphi.com/forums/showthread.php?threadid=159110
. The CAD can be found here:
https://workbench.grabcad.com/workbench/projects/gcd_efxzCVpe23exk_DDwbzH_nDE8wGcXrk198Mcu-IeUa#/space/gcvZOG6m5TherQG0HQX5FfFV3XXLila4xs8kxrkwd2F-dM
. Sorry for the unorganized CAD, that's what happens when you have 3 days to CAD with completely new people. Anyways, huge thanks for the F4 team, FIRST Updates Now and the judges who took time to organize this competition. Congrats to all the participants and the top 3 robots!