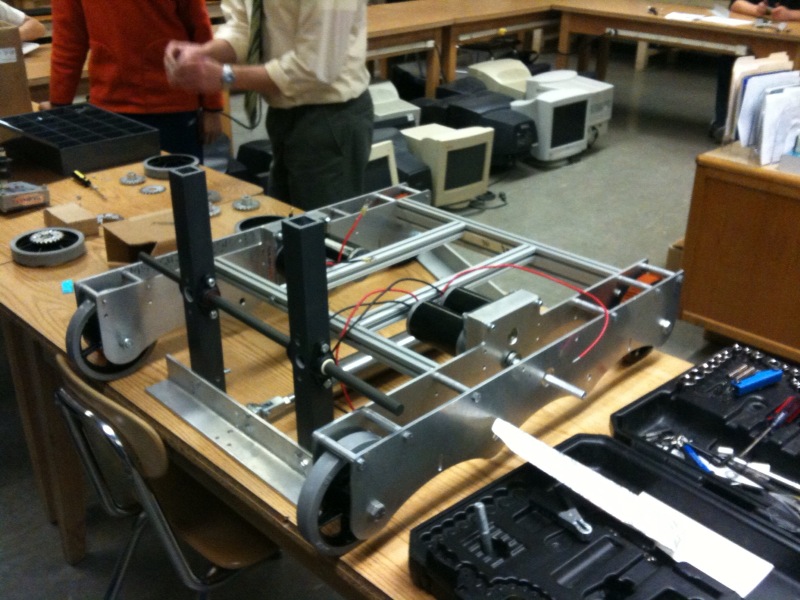 After a week and a half (!) delay in getting our metal, we're getting our chassis together. As pictured, about 36 pounds. There will be four more wheels in it when all's said and done, and the kicker will be actually mounted to something.

Parts are there to visualize how it'll look in a few days time.
Still to be done, mount the kicker and ball magnet, mount the winch, mount the bumper frame… We're plodding along.