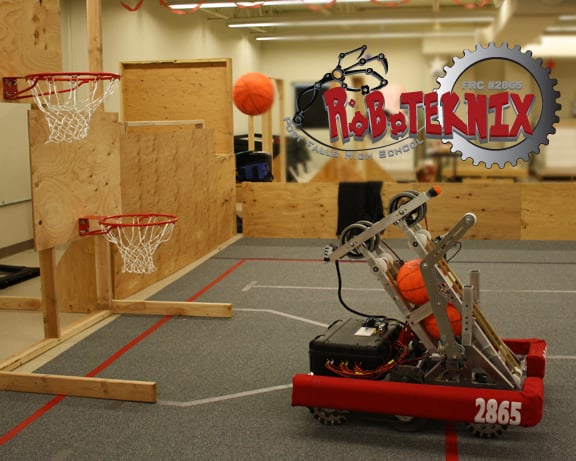 She shoots…she scores…see you in Spokane.
I love that electronics box, even if it sticks out like a sore thumb.

The concept is that everything be swappable. We have a sister robot chassis as well so everything was designed to be swappable between the two - electronics, shooter, pick-up system - so the control system is in a box with a handle. Also we protected our electronics from "magic aluminum shavings and dust" The case is a MilSpec waterproof case (or it was) - all of our vents are filtered. If I could have ordered it in red or blue I would have - maybe next time bright yellow?
See you in Spokane.
Oh…my…gosh! I LOVE the idea of a hot-swapable electronics box! Could you post a more detailed pic? or at least explain it in detail!?
It's not hot swappable. You must power down before swapping out the components.
He posted a forum topic somewhere in the Electrical subforum, check it out. It's got detailed pictures if you want to try what his genius mind came up with