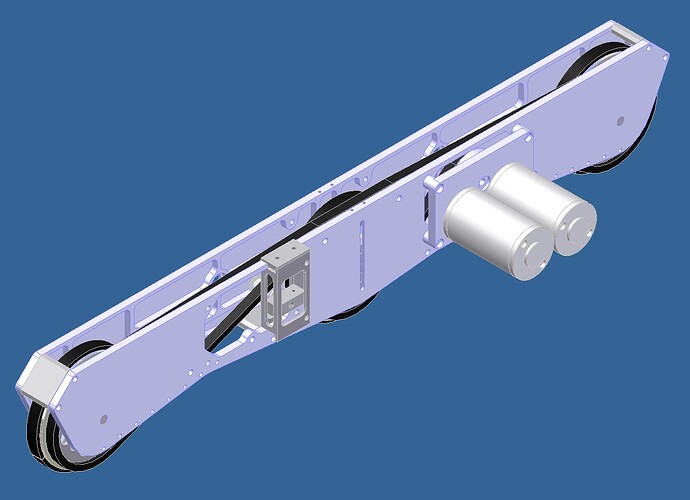 Here is one of our module for our base this year. All parts are symmetrical for ease of manufacture and replacement.
It was developed in conjunction with team 687 and worked very well at the LA regional, although our arm suffered catastrophic bane bots failure, the base allowed us to play some of the best defense of the regional.
We are currently redesigning it for next year to have a built in AM shifter that has mounts for up to and including; two small CIMS, the big CIM and a FP in an AM planetary. We are also working on making the wheels easier to swap out as it now takes about 10 minutes to swap out an entire side and we want to cut that down to 1-2.