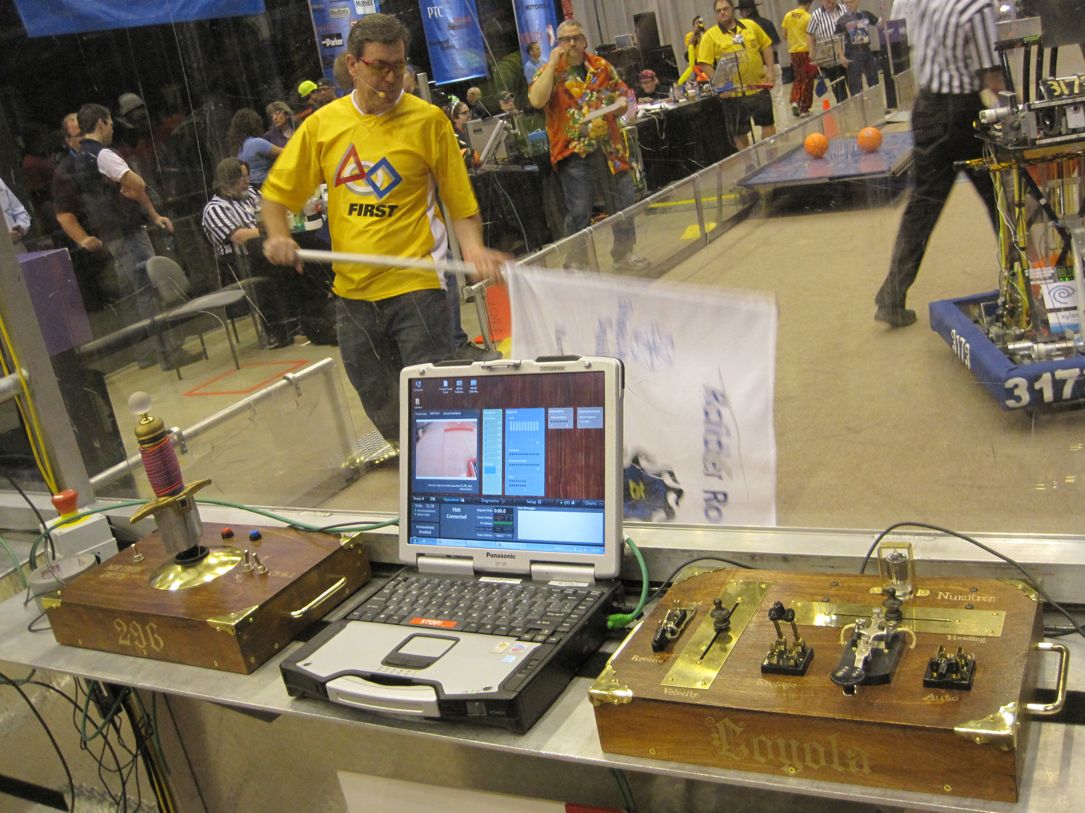 Team 296's 2012 driver/operator station. The stained wood cases have many unique features:
the Driver Station features:
-A modded attack joystick to hold a sword handle
-EL wire thta glows blue and red
-A crown at the top that, when spun, will move the robot forward or backward slowly to balance on the bridge.
the Operator Station features:
-A numatron, a seven-segment digital display using filaments
-Self-positioning sliders to control the turret direction and the shooter speed
-An awesome telegraph key to run the conveyor that brings the balls up to the shooter
-A knife-swith that can activate the pickup rollers, engage the shooter rollers, or raise the entire tower of the robot by 2 ft.