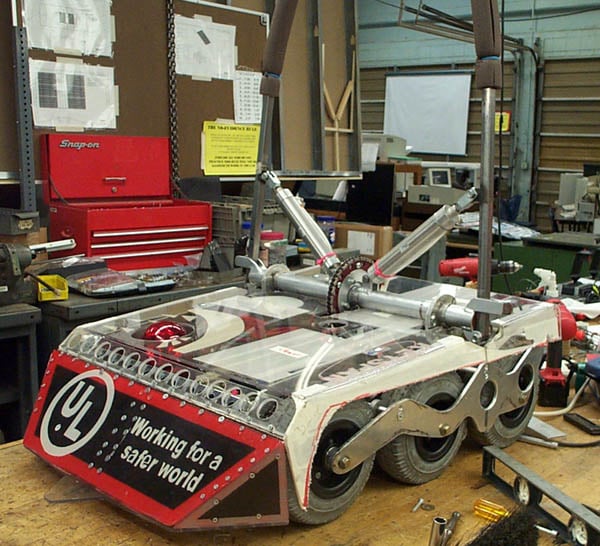 This thing pushed a sitting 210 lb. student UP the ramp.
We need to figure out how to operate it well.
2.5/8.5 ft/sec.
Six wheel drive.
Self righting.
6 ft open span
Stacks 4
Sweeps 20+
Goes under bar
Arms picks up 75 lbs+
Other useful stuff too . . .
Good luck all!
See you in Houston.