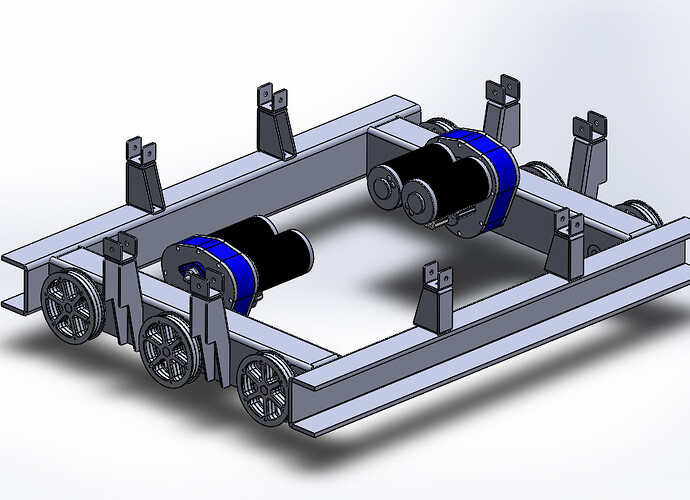 After the 2014 season we wanted to start using a west coast drive. We have a sponsor who does all of our sheet metal fabrication for free. We are trying to make a lot of sheet metal parts to save money because we are very low on funds this year.
This is my first west coast dive. The frame is made of 1/4 aluminum bent in to a C shape. we also designed our own 2 speed gearbox that utilities the vex ball sifter. All parts are eater vex or custom cut or printed.
Pleas ask any questions and all suggestions all appreciated.