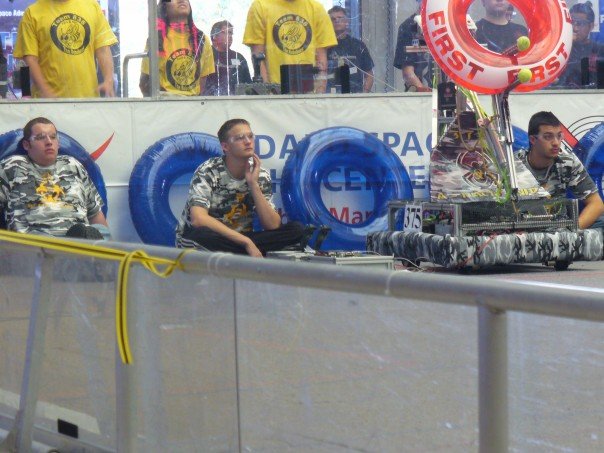 We had a little break after a full day of competing during the speeches
how come you guys are always sitting down on the job?
You know… I was thinkin the same thing

I wonder who took THIS picture :rolleyes: lol
Ooooo! Ooooo! I know I know!
And look at that, your alliance captains are hard at work in the player station and you're lazing around the field ;).
well, after setting up all our systems we thought it would be more comfortable to sit on the field leaning up against rings rather than standing through all the speeches before eliminations. for those who don't know, Sitting on the field leaning against ringers is AWESOME!!!




Forgetting one fact…The control board is sitting right next to the robot. :ahh:
We did this for the Saturday opening ceremonies at Boilermaker last year, if my memory serves me correctly.
We set up the robot and just chilled out on the field.
DUH!!! thats to keep the operating pressure at max so were ready for the match in seconds notice