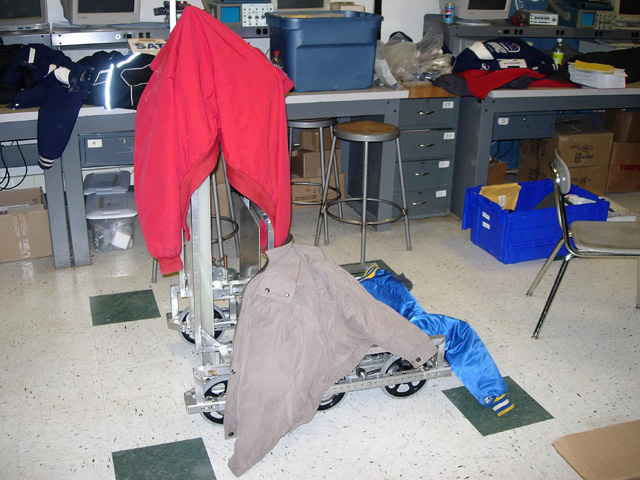 Hmmm… Coat rack?

Nice replacement for censors, jackets… Hey, if it works, right? Haha

No they are drilling and they want to protect the speed controllers from getting metal shavings into them!

You are all wrong… It is a yeti.
nooo your all wrong…the robot is cold so there trying to keep it warn and "accidentally" covering up the electrical stuff, shooter, and ball collector. lol

Awwww how cute… The robot's programming Froze so they warmed it back up with some coats.