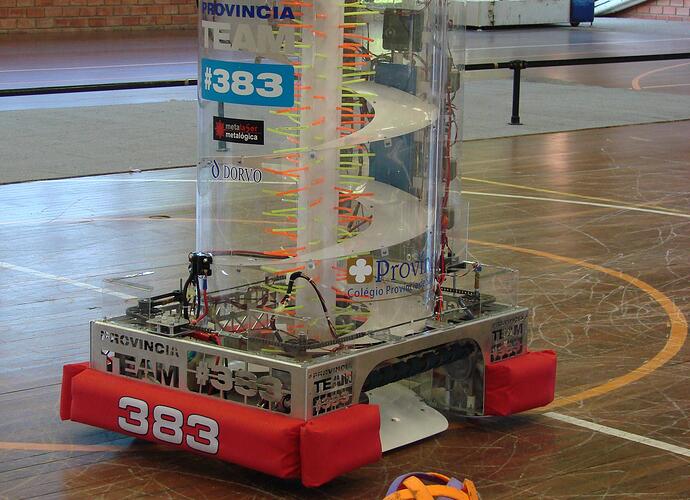 Ten seasons doing FIRST, tenth robot - can't believe it's been that long, can't believe I'm the only one left from our rookie year.
4-CIM swerve drive, FP-powered, turreted shooter. Camera control to be finely tuned, as the shooter remains hostag… withheld. Traction control to be completely implemented at the NASA VCU regional.

Video to be posted when whoever filmed it sends me the file.
PS - Our gym floor was not happy.