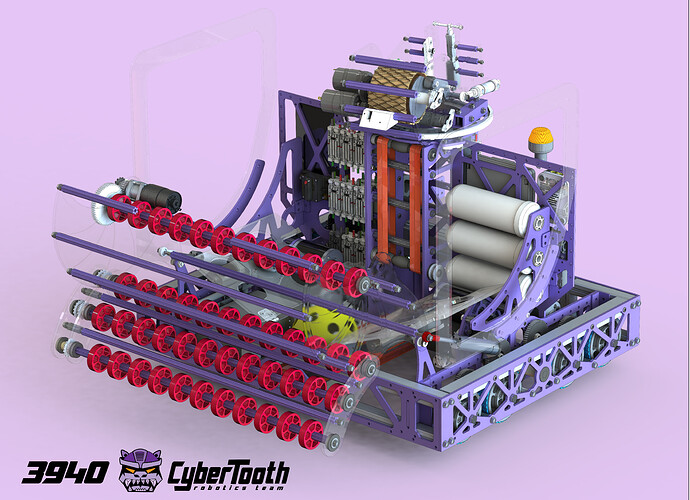 Team 3940 CyberTooth from Kokomo, IN proudly presents it's entry for the 2017 FIRST Steamworks season; Fireball.
Highlights include:
8 Wheel Gear Drive with AndyMark EVO Shifters, geared to 4.8/14 FPS, low and high gears respectively.
Full width, over-the-bumper intake with AndyMark 2" Compliant Wheels. Polycarbonate sidepanels for durability. Can collect fuel at approximately 30 pieces per second.
60 Fuel Capacity hopper with Snow Blower Motor agitators.
Turret-based, single axle shooter with ~200 degrees of rotation.
6.3 pound copper and aluminum shooter wheel for maximum inertia, powered by two 775 Pro motors.
Combined gear floor intake and climbing mechanism, with an approximate 5 second climb.
CyberTooth is proud to compete with Fireball at the INFIRST Tippecanoe, St. Joseph and Perry Meridian district events.