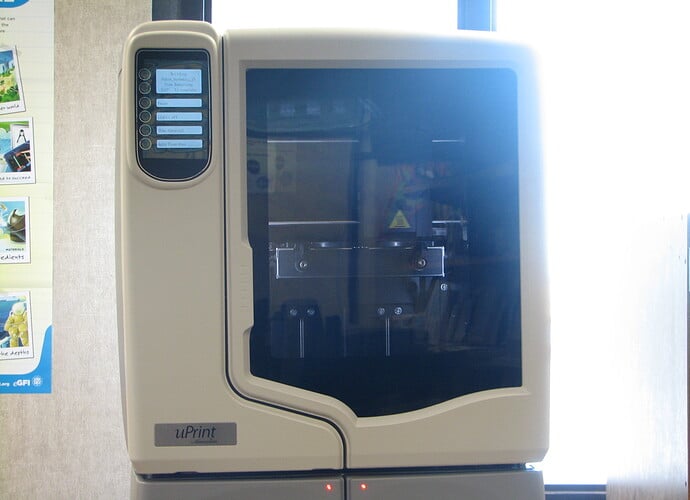 This is the 3d printer that printed our little tin man.

It is the stratasys dimension Uprint. It has a z-step resolution of 10/1000 ".
Print outs are in ABS plastic, and have some soluble support plastic.
It weighs just under 400 pounds, and the table just barely supports it.