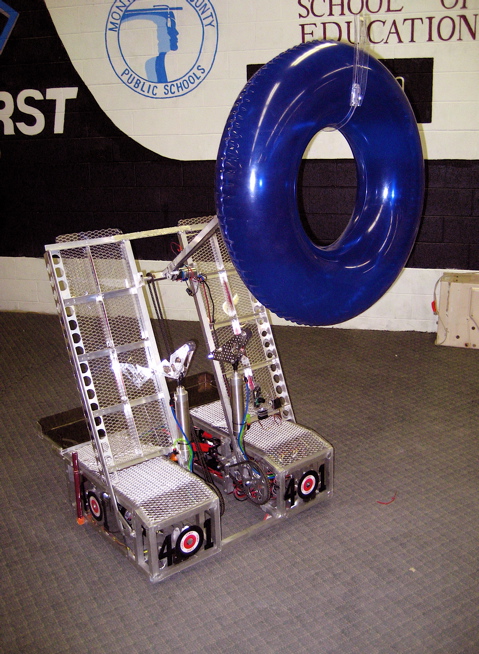 Team 401 is proud to present their finished robot for the 2007 competition.
Robot Capabilities:
120 lbs - 4' high starting position.
Gripper capable of picking up and scoring on all three rack levels.
Ramp/Truss that can fold down for endgame
Ramp: 76" Long - 36" Wide
Capable of holding two robots 12" high.
Drivetrain:
Mecanum Drive
Feel free to post any comments /questions!