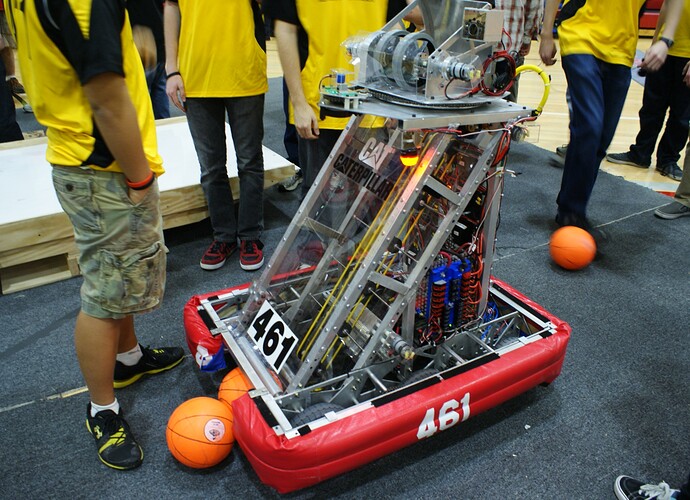 Robot Specifications:
Drivetrain:
4 Cim motors geared down 20.7:1 through 9" skyway wheels
3/16 center drop
Top speed: ~9 ft/sec.
Feeder/Intake:
Knurled Tubing Rollers
BaneBot RS-550 26:1
Lift:
Urethane Round Belting (Polycord)
BaneBot RS-550 104:1
Polycarbonate front and funneling
Kickup Wheel:
Two blue BaneBot Wheels
BaneBot RS-550 16:1
Shooter:
Hooded shooter with 2" compression
Two 2008 KOP Wheels
Two 2011 Fisher-Price Motors through AM Planetaries
~5000 RPM
90 degree Turn (45 degrees each way)
Sensors:
IR sensors for a running ball count
Mangetic Gear Tooth Sensor
Vision Tracking through BeagleBoard
Potentiometers, encoders, etc.
Good Luck!