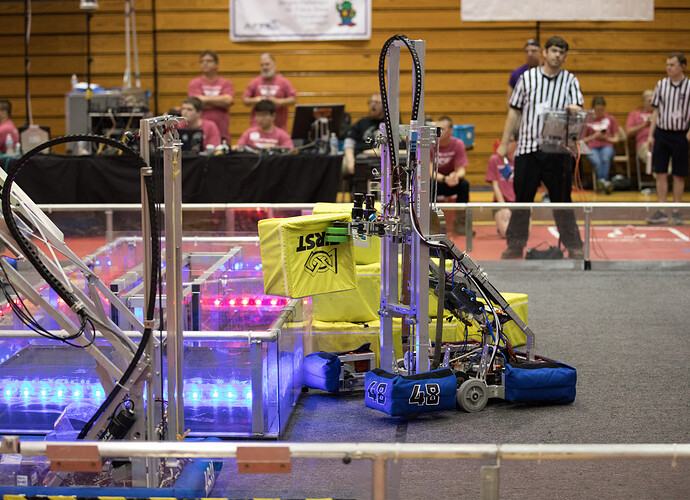 Team 48's robot from the 2018 season.
The season was tumultuous for us, we started out rough having communication issues and our gripper didn't hold cubes very well. We fixed those issues and managed to make the playoffs at GPR. We bloomed in the off-season, taking home the WOW Championship Finalists award, 1st captain at MVRC being the winning alliance and 3rd captain at WVRoX, ending in a semi-finalists run.
Thank you to all of our alliance partners in the season:
291, 2252, 3492, 4265, 4467, 4522, 4547, 4611 and 6936
Team 48 is excited for the 2019 season.