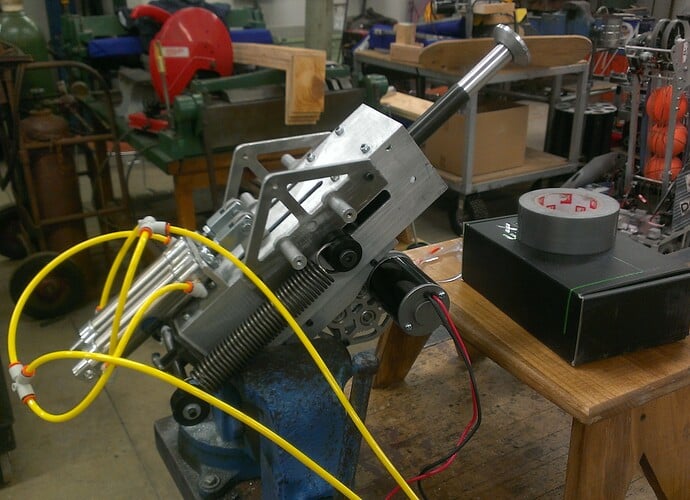 This is a pic of our linear punch launcher, upside down - only way it would fit in the vise!
Here's a (horrible quality) test fire video. Launcher is at 35 degrees, firing at the low power setting - http://www.youtube.com/watch?v=FYzdV9iDF7M
I'll try to share better quality video later, preferably after we mount the thing right side up to the robot.