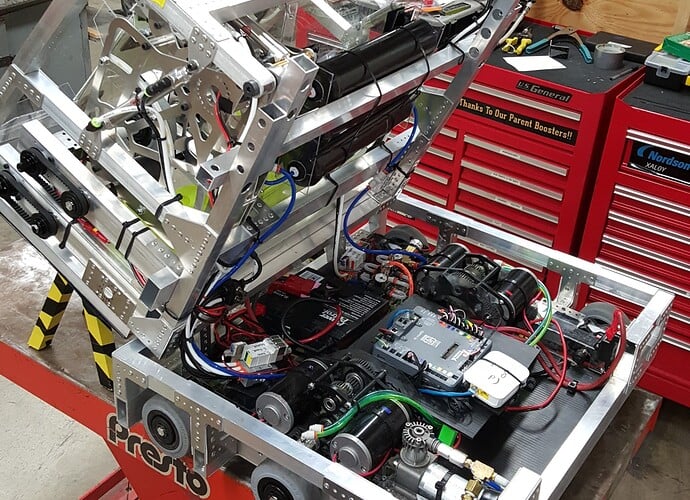 Full details with more pictures and video to be posted after Miami Valley Week 2 (once we finally know what all the robot does - we're still figuring that out ;-P).
One thing - the competition robot's base frame is fully welded as usual - none of this namby-pamby gusseted stuff.
Also - that space between the frame and the radio? Yeah, we intend for something to go there soon.
In addition to Miami Valley, we're competing at Smoky Mountains Week 4 and Seven Rivers Week 7. Looking Forward to a fun competition season.