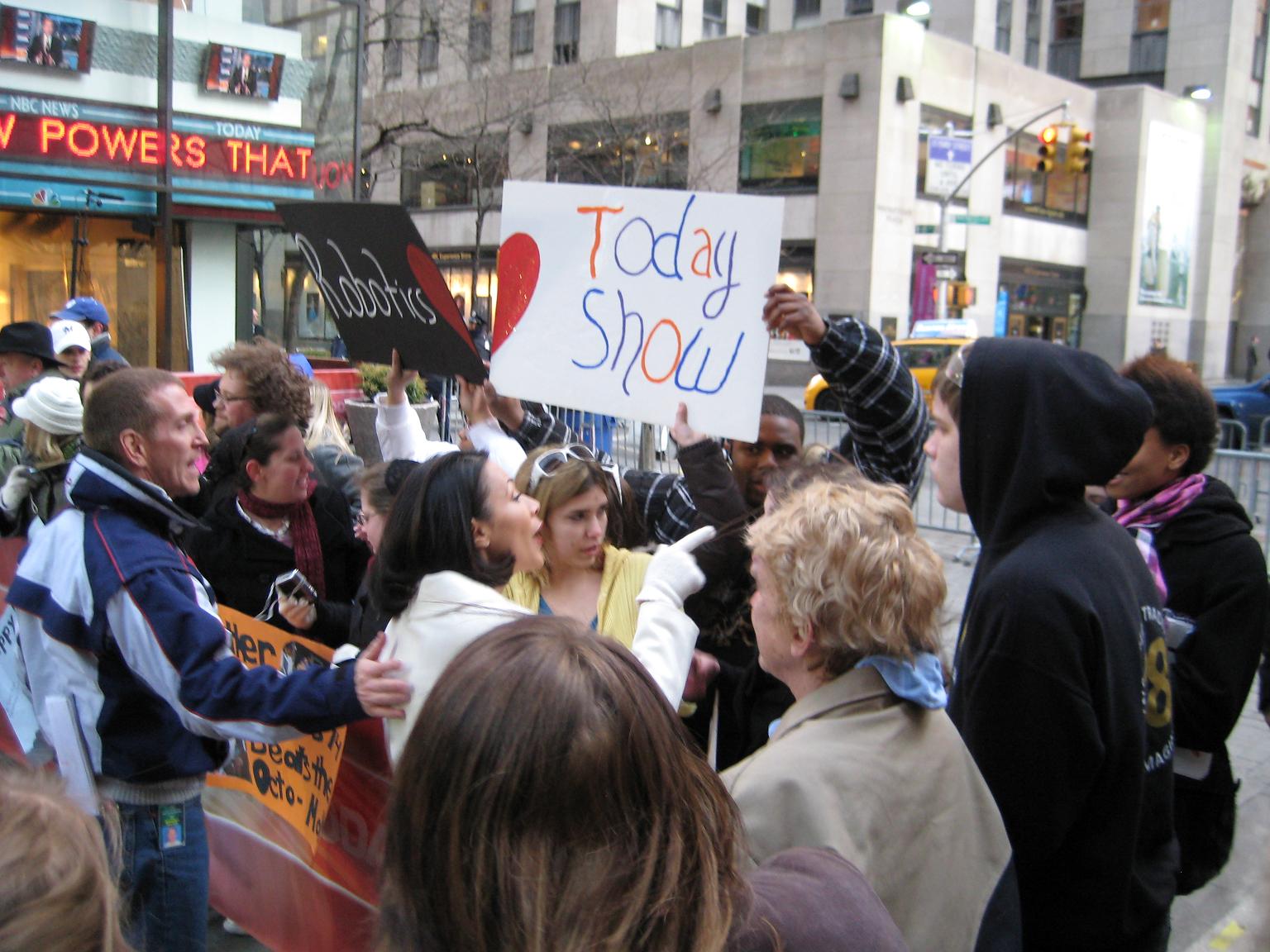 Here is a (really awkward-looking) pic of Ann Curry meeting and greeting our team members outside at the Today Show taping. Ann seemed like a truly warm and caring individual. We also got to meet Lester Holt, who was subbing for Matt Lauer.
48 followed up the morning visit to the Today Show taping by going on a walking tour of NYC. Among other things, we spent a lot of time in Times Square, where, during our travels, we crossed paths with the infamous "Naked Cowboy" standing out in the middle of the square. Only in New York.
It was a great time in a great city and a wonderful way to begin a fun weekend up at the Connecticut Regional!