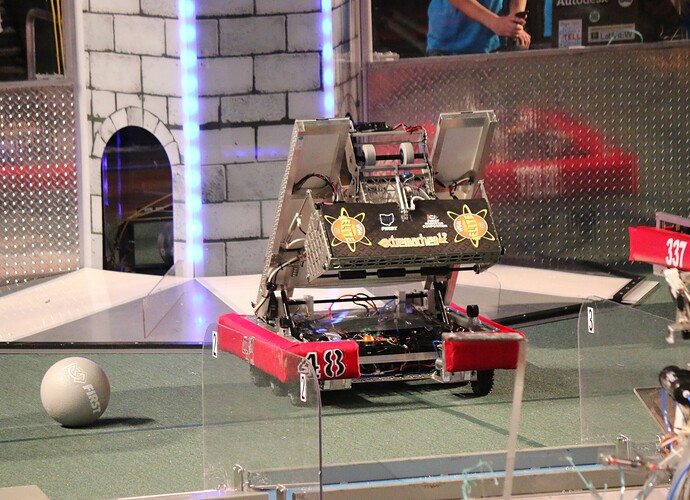 https://youtu.be/XY8Q2JfRG58?t=1m15s
This robot has been described by many as a transformer. Here we are in shooting mode. We have range from the outer works to the batter ramp.
Anyway, 7-2-1 at Greater Pittsburgh, 12th seed out of 52, 1st pick of the #2 AC, lost in quarters after some unfortunate battery blar happened to our 3rd alliance bot. I think we were at least a semifinals worthy alliance (thank you 3260 and 6054) had we held together.
GM Industrial Design Award winner - that was nice - first time winning a major technical award since 2012. We had a good time in 2012.
We will be in Tech Valley Week 3 hoping to qualify for St. Louis. It would be a shame for this bot to only see 2 official events. It was a heck of an interesting time designing and building it, and it's been fun seeing what it can do. Might have to log some extra offseason trips this year.