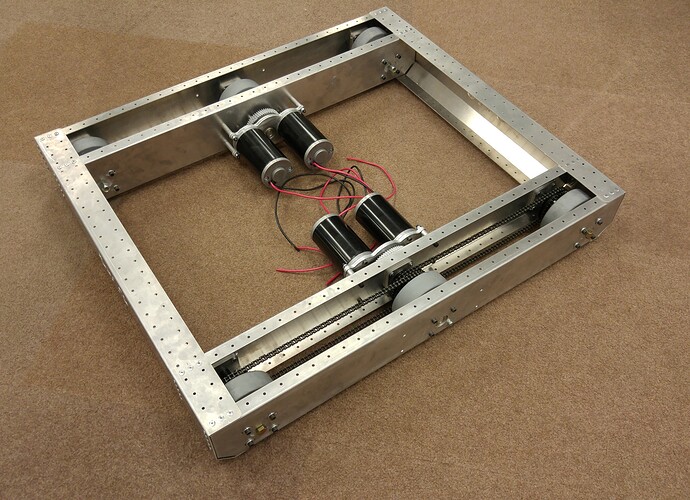 This is the mechanical part of Stellar Robotics's 2015 offseason drivetrain.
The frame is laser cut from 1/16th 5052 Aluminum sheet and bent on a CNC press brake. The dimensions are 31 inches long and 27 inches wide.
Uses 6, 4 inch Colson wheels. The center wheels are direct driven from the gearbox and the corner wheels are driven with 25 chain between 32 tooth sprockets. The center wheels have a .150 inch drop.
The gearboxes are custom with 12 tooth CIM pinions driving a 60 tooth gear for a 5:1 reduction and a nominal top speed of 14.79 feet per second.
The whole thing weighs 22-24 pounds according to CAD (we still need to weigh it).