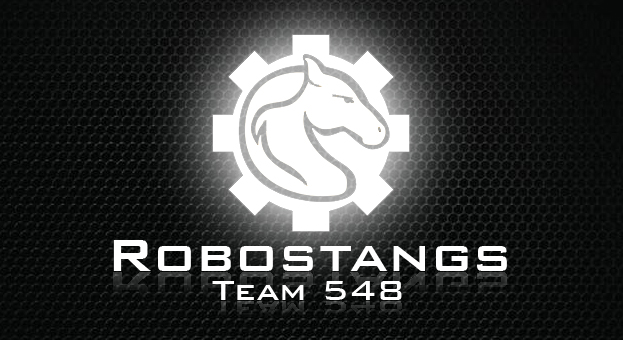 Team 548 General Motors Milford Proving Grounds Robostangs business cards for 2011. Also the theme for our robot.

Looks awesome. Very classy. The only suggestion is that the logo could be cleaner for the inner portion, playing with the concept of the inner circle of the gear shape.
Is there contact info on the back? Can we see both sides? Looks really nice, website URL below Team 528 would fit nicely.
That is awesome! Hi-tech, yet clean. Well done!
Probably one of the best designs I've seen so far from FIRST.
Curious was it a student who did this work or someone else?
Hidden message = their robot frame is made up of carbon nanotubes, note the hexagonal background

ou guys are working with team 67???
I think the reflection isn't necessarily bad but right now it blends in with the "real" text too much. Otherwise, not bad.
Not quite, we've worked out of the proving grounds for quite a few years now. 67 has a secret room were not allowed to go in, near the end of the season they sometimes show us what they made. I remember last year our builders came back from GM and just said that 67 is going to dominate after seeing their robot. As far as the carbon nano fibers, not quite haha.