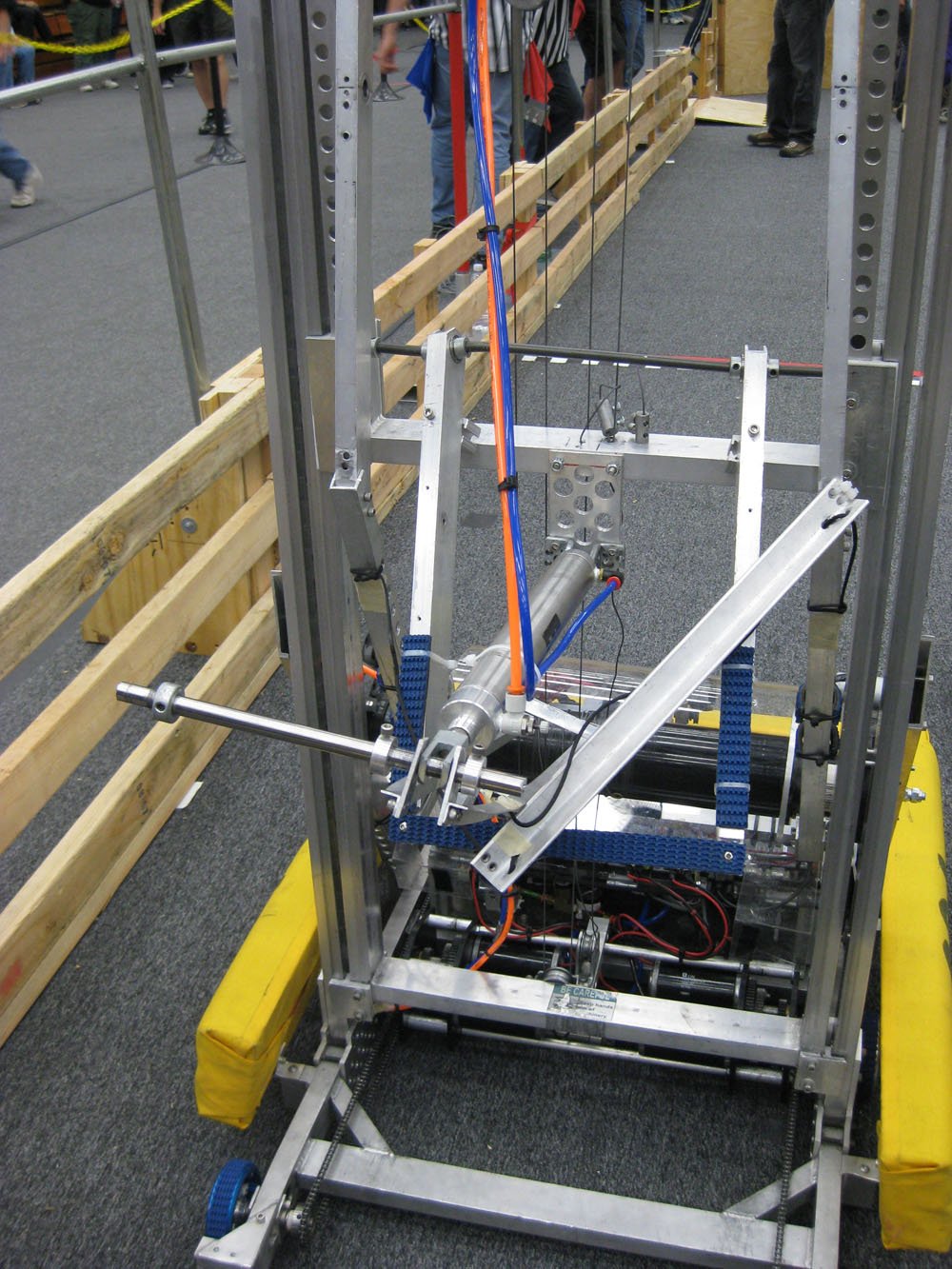 What happened to our robot after finals at CalGames. Somehow, a half inch hardened steel rod managed to break…
Luckily that was our last round. All three robots on our alliance were having issues that last round; 100's motors were overheating, 971's transmission was missing a standoff, and we broke that bar 20 seconds into the match. Still we managed to pull it off and win.
Thank you so much teams 100 and 971, and great job to teams 980, 2473, 115. It was really exciting competing with you guys.
When was this? At Atlanta or San Jose?
CalGames, as indicated by the caption.
CalGames held at Archbishop Mitty in San Jose yesterday.
Blonde moment, sorry guys.
Thanks for choosing us! It was a lot of fun to be with you guys and 100 too.
Apparently our transmission works just fine when it is missing 2 of the 3 standoffs, as proven by the second half of the second match in the finals.
Congratulations on winning, when we lost against you in the quarters our whole team basically agreed that we would be the winning team. amazing robots from all three teams.
It seems most FIRST robots have a "Competition Lifespan" of about 6-9 months. We've got a few robots that have damage issues a bit like that from years past :yikes:
out of the four that we have only three have wheels and only two will actually move :eek:
our 2005 robot is down to the kit chassis now,

we had to take the arm off because it was taking up to much space , we lost a robot but gained a seat!
which is strange becuae the robot that was loaned to us by team 186 in 2005 before they disbanded is still mainly together except for one chain