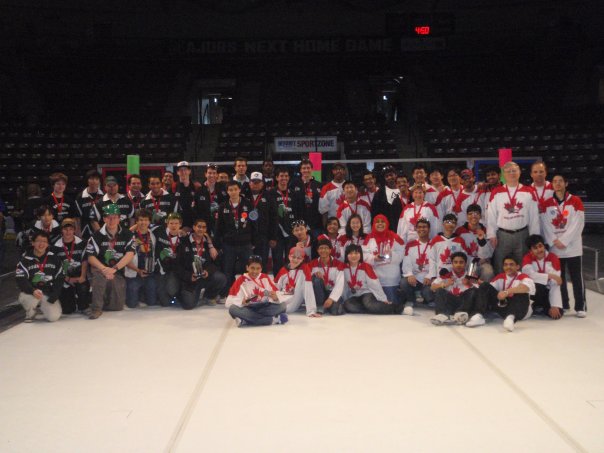 It was an epic alliance. A big thanks to team 188 for their gracious professionalism.
I know it was because of rules and all, but that finals match…That was downright awful, I really felt for 188 and their alliance with that ruling.
You guys were tremendous at your regionals. Best of luck in Atlanta, I hope we're in the same division.
FIRST: Where a Coyote, a Blizzard, and an Ice Cube can play on the moon.
We had a blast playing with you guys. GTR was off the hook.
That was an epic alliance!

174 salutes it's aliance captain 188 from FLR for their continued success this year!
Don't worry we lost by 8 points, feel the same way you do.

It was in the third match two, we each dominated each other once and then it was soooo close that "real-time" scoring showed a tie. It is still amazing to be a finalist, at least for me!

Actually, 1507 was both of our alliance captain at FLR :o.
And the Warlocks are certainly a team that deserves a salute!
Hope to see all of you in Atlanta.
Would love to have seen 610 in Atlanta as well - I must echo the sentiment that this is one of the best teams in FIRST NOT going to Atlanta.
We certainly were close to getting you guys there though!