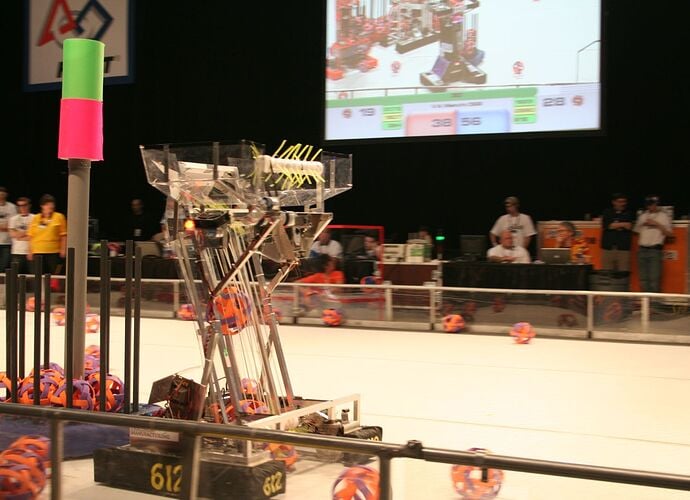 Don't forget about 612 on Newton this year:
New additions for Atlanta:
Brand new roller for scoring which will fix our jamming problems we have had before by reducing ball compression.

New Camera Tracking method, at VCU we had problems with adding the servo functionality but after hammering at it back in the shop we have the fix. Should be back to it's tracking status from New Jersey but don't just take my word, check it out on the field.