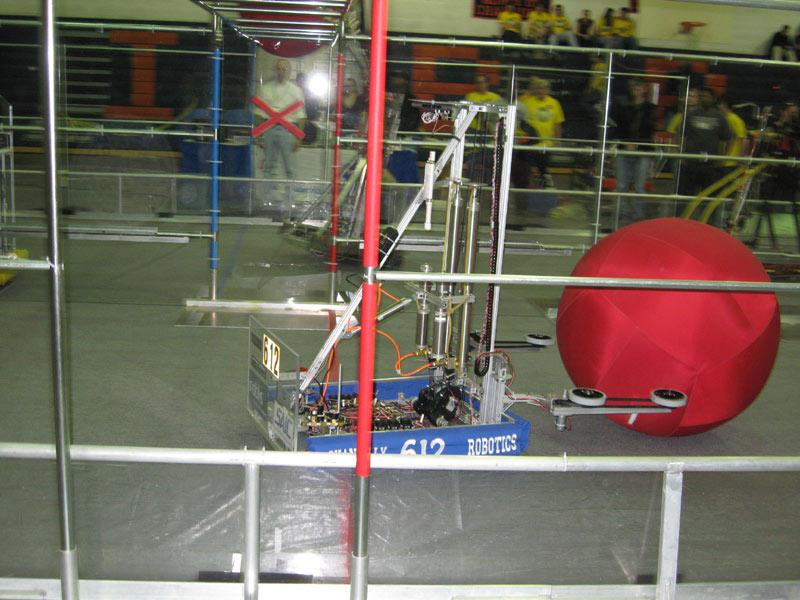 Our robot from the Baltimore Scrimmage. We are ready to go for VCU.
http://www.youtube.com/watch?v=VbGBxKjMlh0
Drive System:
6 Wheel Tank Drive
Belt Drive
4 Cim Motors
Kit Transmissions
Gripper:
Roller wheels powered by 2 globe motors (one per each side) running on belts.
Shooter:
2 24" Pneumatic Pistons.
We are one of the very few robots who can shoot and place the ball on the overpass at the end consistently.