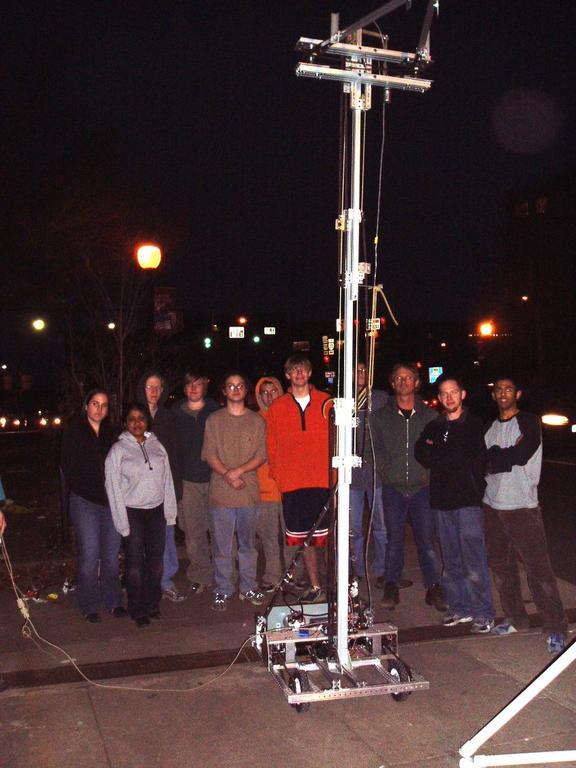 As with any new addition to the family, she has brought us great joy and a number of sleepless nights.
The two arms of the fork attached to the lift both rotate approximately 220 degrees. As of the ship date, she could score stacks of two tetras. Hopefully, however, by Thursday afternoon (in Richmond) this week, she will be able to score stacks of four or five.
I would like to invite everyone attending the NASA/VCU Regional Competition in Richmond to stop by Team 619's pit to say hello. If you come by on Thursday, you will likely see us working furiously to increase our lifting capacity while at the same time trying to cut weight.
Good luck to all.
-Andrew
Note: The team is not pictured in its entirety.