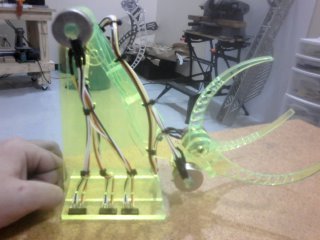 Our mini arm that controls the reall robot arm with potentiometers
WOW! :yikes:
Great model! What'd you make that on?
Should be fun to watch! Great work!
-q
It was cut out on a lazer cutter
This is what it controls

Kyle Jordan
Team 624
I like how there are lightening holes on the model.