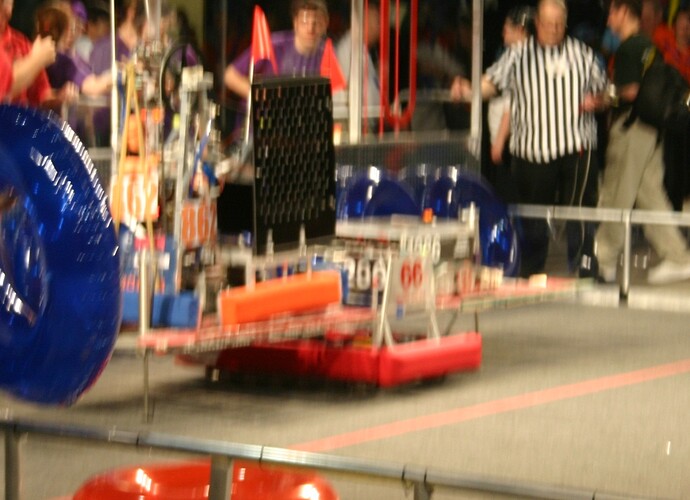 In our final match of the 2007 GLR, we finally got it right. Yes, its a bit blurry, but when I am excited and holding a camera, it happens.
Nonetheless, I'm just happy our bot got progressively better all the way up to the last match… we seriously had a series of unfortunate and unlucky events happen to us.
Oh well, better luck next time! Its FIRST, anything can happen.
-Joe
PS: again, congrats to the winners, you guys kicked butt, and to those who used spoilers, KUDOS!!!