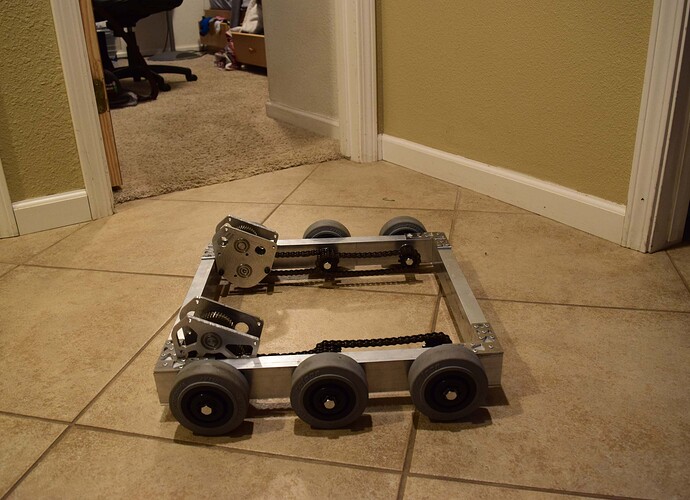 Hey guys this is our teams off season drive train prototype.
This drive train prototype was made to ensure that we could both design and manufacture a custom drive train. To accomplish this the whole drive train was designed, machined, and assembled in one week in our schools machine shop by a small group of students.
The drive train has a total reduction of 5.31 to 1 with an adjusted speed of 14.2 feet per second. It is a single speed setup with vexpro gears.
So far it has been a great success and we are excited to make a custom drive train in our second year of competition!
Any feedback is greatly appreciated!