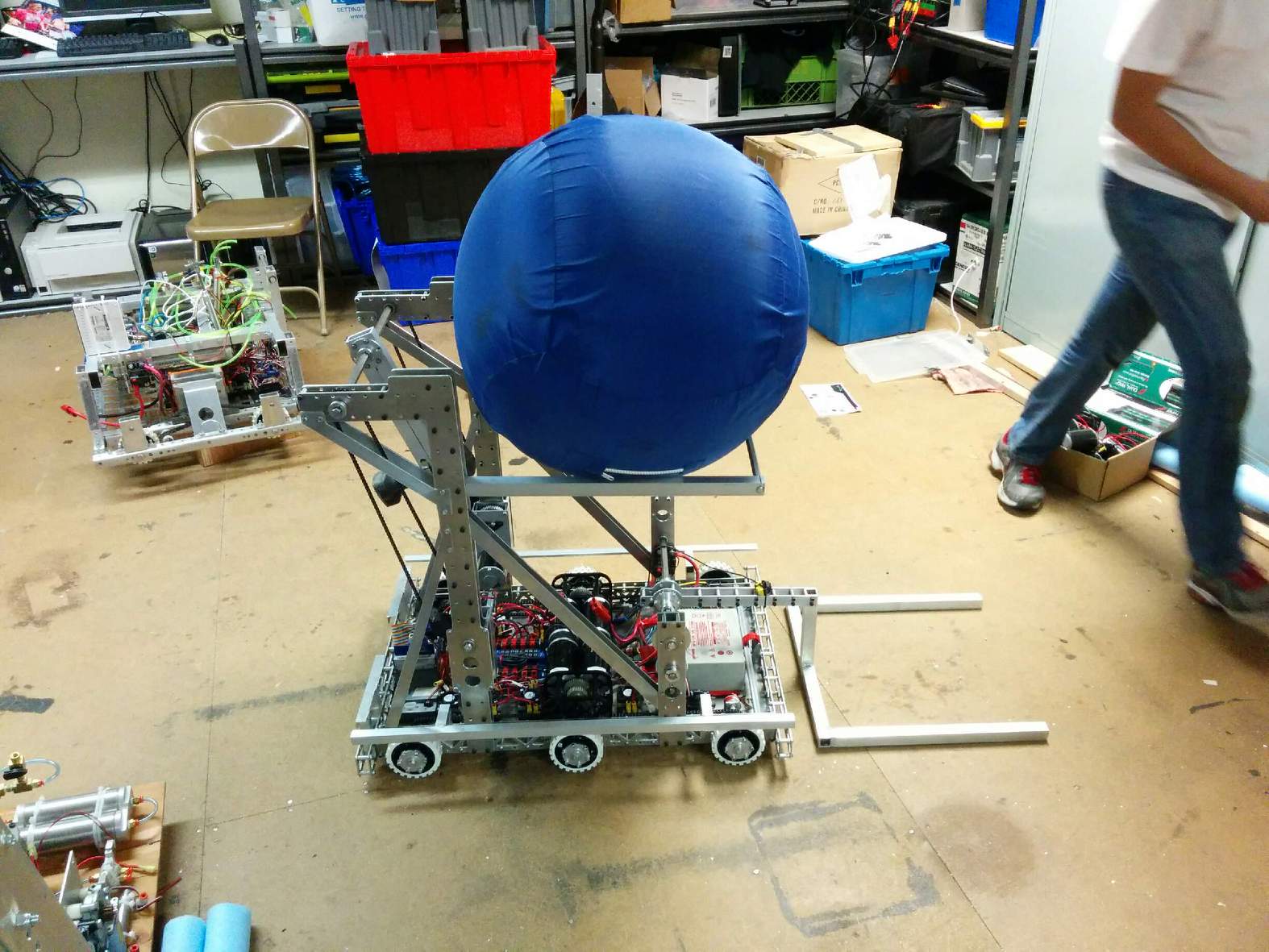 Our 2014 robot for Aerial Assist.
Video should be coming soon.
(This particular picture was taken a week before bag, as I don't currently have access to the close-up pictures of the robot from bag day. All has stayed the same except the addition of air tanks.)
Drive:
2 Speeds- 16 and 6
4 CIMS, in WCP DS Gearboxes
1/8" drop center, Live axle
Ran on 6 4" AndyMark HiGrip Wheels
Shooter:
Ran by 2 MiniCims each in an Andymark Toughbox Nano
Additional 22:16 sprocket reduction afterwards
Consists of an 11 inch arm with a 5 lb dumbbell attached to it
Provides a variety of functions, from a truss shot, soft pass/low goal shot, to high goal shooting from almost anywhere in the colored zone.
Intake:
Passive Mechanism
Lifted by an AndyMark PG71
Automatic loading via an optical sensor
Simple catching through use of the ball holder and actuation of the intake.
Weighs in at 117 lbs, with the battery and a set of bumpers on.
Good work, and good luck to all teams as they prepare to compete.
See you at SVR and Davis!