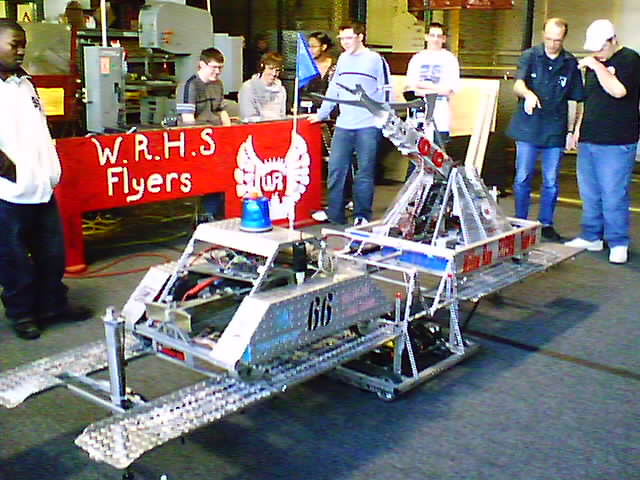 This is it… this is 66's 2007 robot. Sorry the pics were not up on the site, yet, but my coach had some higher quality pictures he has yet to e-mail to me…
Anyways, the red and green lights that were teasers are meant to help the controller know which ramp to deploy. Red is on one side, green on the other. But yeah, that is pretty much it.
Other than that, enjoy!
-Joe