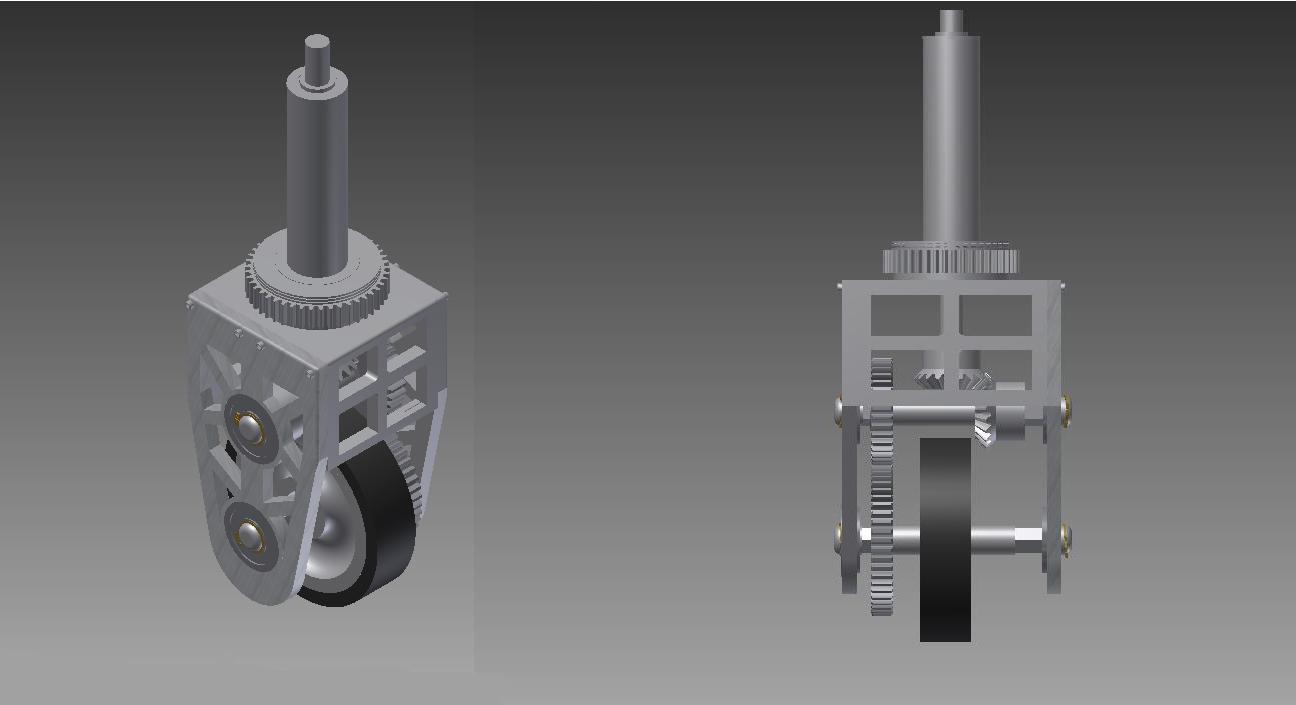 Hi Guys,
I just wanted to show you what I have been working on for the past few weeks between school and robotics. This is a coaxial swerve drive module with 16 pitch 20 tooth miter gears and 35 gear to a 50 gear driving the drive shaft. The wheel is a 3" x 7/8" Colson.
Please make any comment or improvements needed for this module.
The chassis will be posted pretty soon.
Thanks in advance.