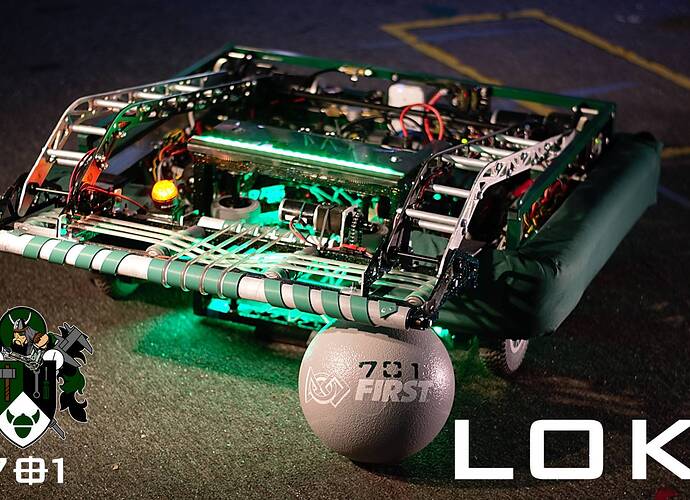 Here is the video for the reveal:
http://www.youtube.com/watch?v=2pkX6uhW1X0
That was incredible. Both the video and the robot.
I think you guys have set the new high bar for cinematography in a reveal video (and it's a pretty darn cool robot too!).
Awesome! Good luck this year, bring home some blue.
This reveal video is really really good hands down to the person who mashed all this footage together also the robot is very good as well
Thanks for the kind replies everyone. I and my crew of students who help me with lights, set up, and robot operation worked very hard to make this video. I've been involved with our reveals since 2011 (with one montage in 2010, but I have no idea where that file went) and all the years of trying to improve each reveal have paid off. It's also great practice for the cinematography business a cousin of mine and I plan to start up!