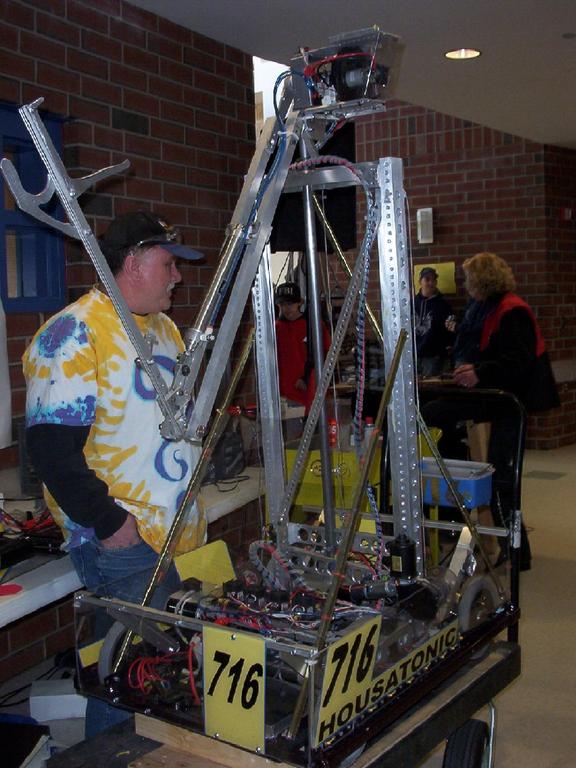 This is a picture of our (mostly) final robot today at the UTC scrimmage.
The elbow joint uses pneumatics to retract in/out, and the entire arm can rotate up and down. The arm can also rotate side to side, using a turret, located (where it is hard to see in this photo) inside the tower. The tower also extends upwards, using a pulley/winch system.
Come and see us at the UTC New England Regional and the New Jersey Regional!
Feel free to give feedback and ask questions.
P.S. Standing by the robot is one of our mentors, Dave. He is very helpful and dedicated to the team (and he also gave the robot that nice paint job!). Thank you Dave!