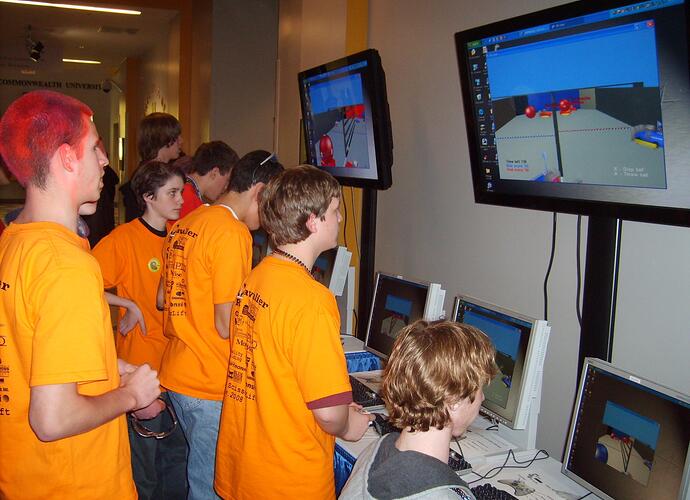 Lockheed Martin brought a 6-player simulation of Overdrive to the Technology Row exhibit space FIRST created for the the NASA/VCU FRC Regional. In this pic, Team 719's World Champion alliance of Cavaliers intently use their XBox360 controllers to guide their virtual robots and trackballs through the field shown on their 20" LCD flat panels. Their high score was a whopping 198!
The 1885 Robocats, the 2483 Clawbots, and several other teams were right on the Cavaliers' heels!
We hope you all enjoyed the simulation (game…) and Dave, Cheryl, Ida, Jeff, Emily and I all enjoyed being your hosts, and we hope (no promises… yet) to be able to bring an updated version (simulating next year's game) to next year's Regional.
Blake