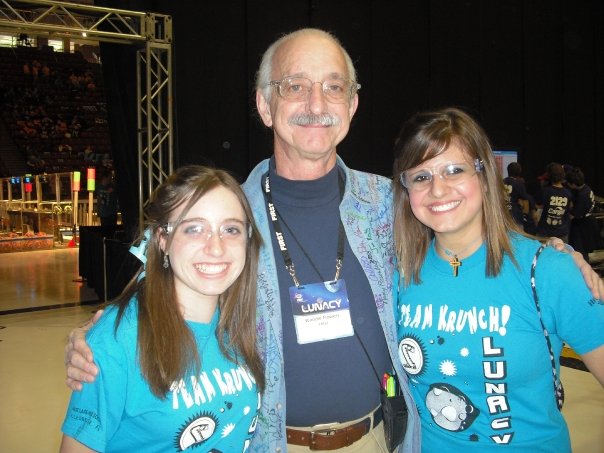 Me (Driver), Woodie Flowers, and Jonell (Scouting Captain)
lm loving the aqua-ish colored shirts!
those are similar to our t-shirts and school colors!
Yeah our shirts are the exact same color and so people will start asking me about their robot/team when I'm in their pit. Sometimes I actually know the answers.
O my gosh that is awesome! our team got to meet him too! We also got him and dean to sign our robot! trying to be gracious about it but, its so big for us we gotta tell people about it!