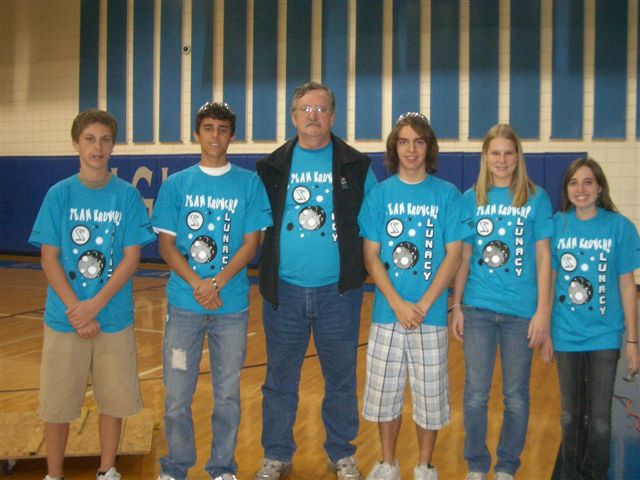 From Media night before shipping…
On the left side are our two payload specialists Ryan and Harrison
Gary in the center is the mentor who selects and tests the drivers, his son will be the commander.
On the right are the drivers of Captain Krunch 12. Bryan (me), Christine, and Michelle.