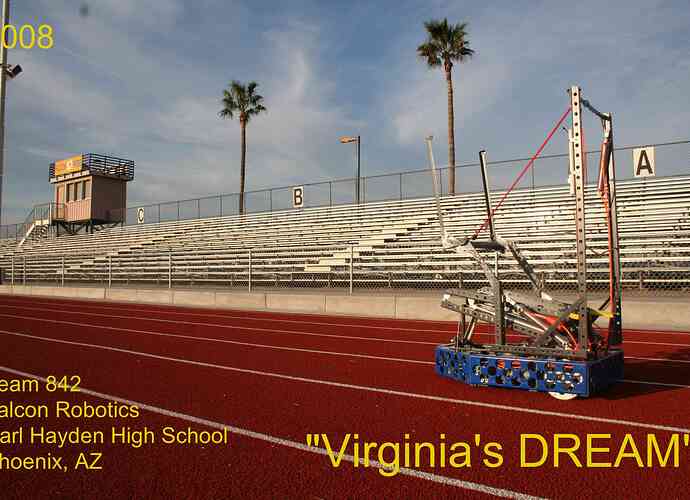 This is the "glamor shot" of the Falcon Robotics 2008 robot.
Rear tail can knock ball off rack.
Front fork and pick up and hold ball.
Pneumatic rack can shoot ball over bars.
and with practice, can shoot ball atop rack.
2 speed AM transmission.
Weight 119.999 lbs.
construction material: extruded fiberglass.
See you at:
Arizona regional, Los Angeles regional, Las Vegas regional and hopefully, Atlanta.
Thanks,
Allan