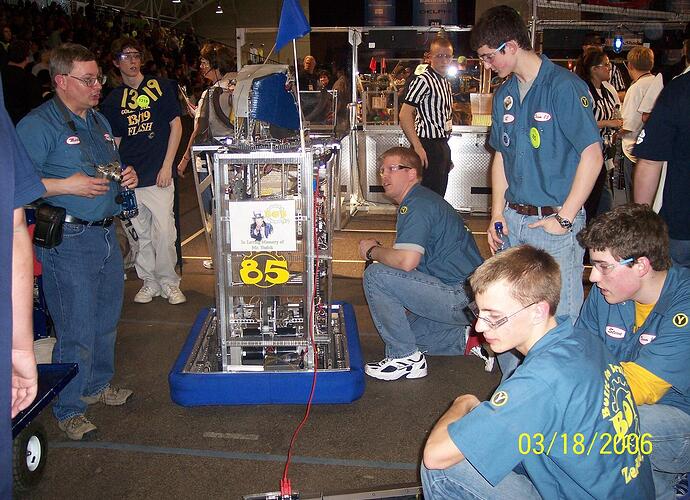 This was taken between elimination rounds. Thanks to team 1272 and 1319 for being good alliance partners.
You guys built an excelent bot and knew how to use it. It was an honor to have our teams play together and do so well together at BMR, I cant wait to see what happens when we meet again at WMR!
good lord, your robot r0x0red my s0x0rs. it was a great regional and you guys were awesome. good job!
I'm glad my team lost to the best. You guys are amazing!
y thanks, our dodgeball team is the best.

That was the B team, the A team wasn't told they were going to have dodgeball, plus we were getting ready for a match. You can see the A-team at IRI hopefully.
The picture on the front and back of BOB was formerly a recruitment poster we were going to use that stated: "Mr. Yasick wants YOU for FIRST Robotics" He loved that picture, he even used it as his display image here on chiefdelphi.
congrats! great robot. i had fun cheering on your team and alliance.