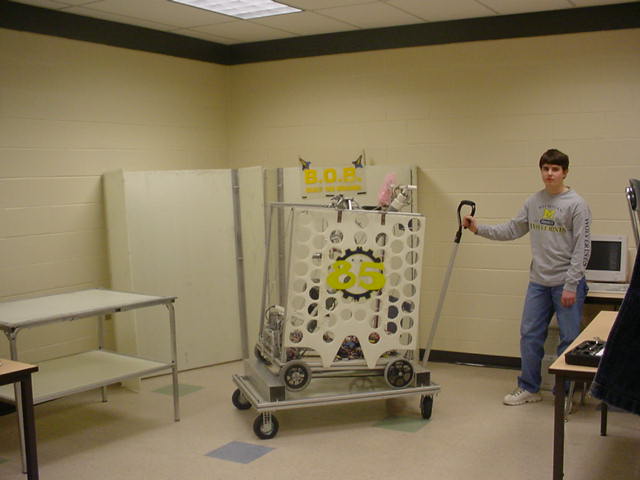 This is our crate's 1st phase, in the rest of the tread are the other phases.
Obviously, our 2004 robot is picture with our crate in phase 1, we don't want to reveal our new robot…yet.
Heres Pahes 2: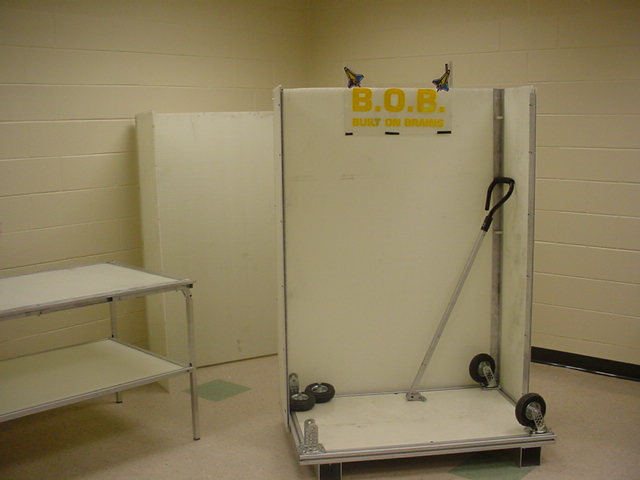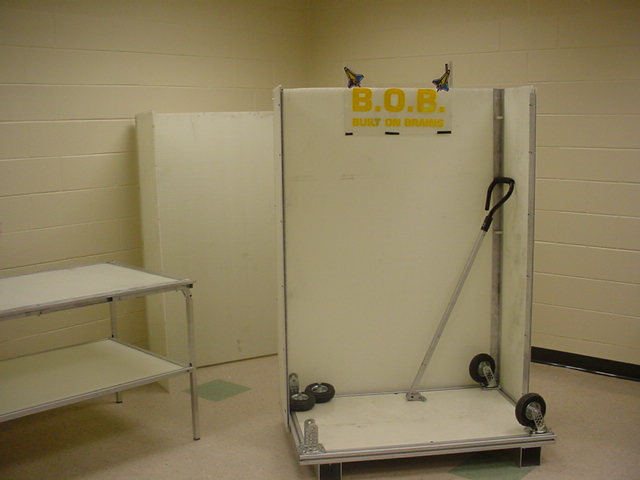 As you can see in Phase 2, our display walls become the sides for our crate, Phase 3 is just the addition of the other panel.


Phase 4, our final phase is the final crate. Where, the work table we made goes on top.


FYI With our robot and 2 batteries our total weight was 295#. Not bad!
Have a good competition season
Mr. Yasick
Ok, now that this season is over, I think I'll try breathing some life into this tread again. These are the basic pictures of Team 85's shiping crate, which becomes a cart, work table, and display case. If any one would like information on how to make one, comtact any member of Team 85, or just ask for it on this tread.
But why would a team want such a crate?
simple. This crate, will get you FREE SHIPPING, and it's durrable, which means, once you have one, you'll be good on shiping crates for a good 5 or 6 years, if not more (unless robot sizes are drasticly increased by a good 6 inchs all around).
Just a little of side information, there is a guy in the Detroit area that is going to try to mass produce this crate, and sell them to other FIRST teams to save them money. I don't have any other info on this.
If you have any other questions, this is a good place to ask them.