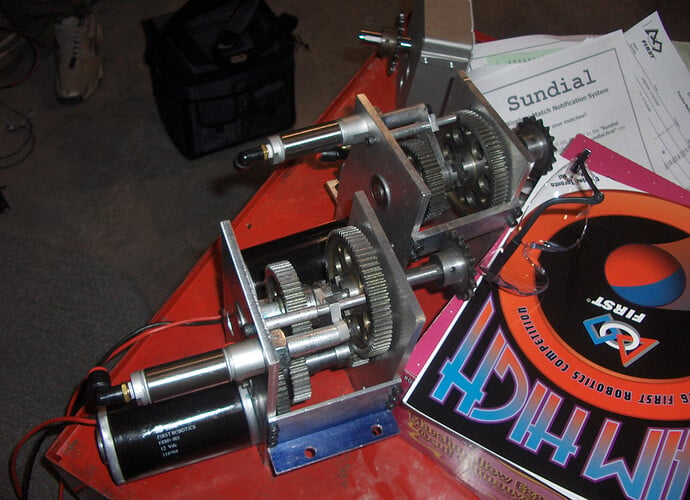 Top 12ft/s. Low 4ft/s. Dog shift style. We actually had two CIM motors per gearbox, instead of one as shown here.
It was designed by me and a parent mentor. I would like to thank our hardworking student machinists who spent coutless hours on them(without CNC).
See ya all at the Championship!