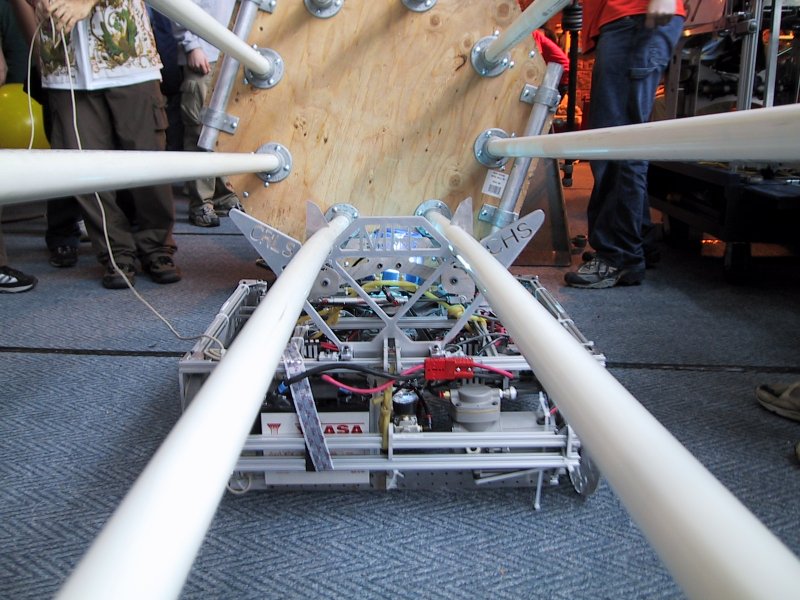 Fuctional Abilities Of Our Robot:
* Goes under the bar!
* HAS WEDGE ABILITY - can park under raised ramp, and as ally drives over ramp, will hold ramp at level and stable height!
* PULLS ONE GOAL DOWN HORIZONTALLY ON BACK!
* Toes second goal!
* Balances both goals at same time on ramp!
* Has ally place up to 3 big balls on top of horizontal goal!
* Can ballace 4 BIG BALLS balls on ramp at once!
* Has 20 lb spinning flywheel for unmatched stability on ramp!
* Both high and low gear (high gear is REALLY fast for FIRST standards)!