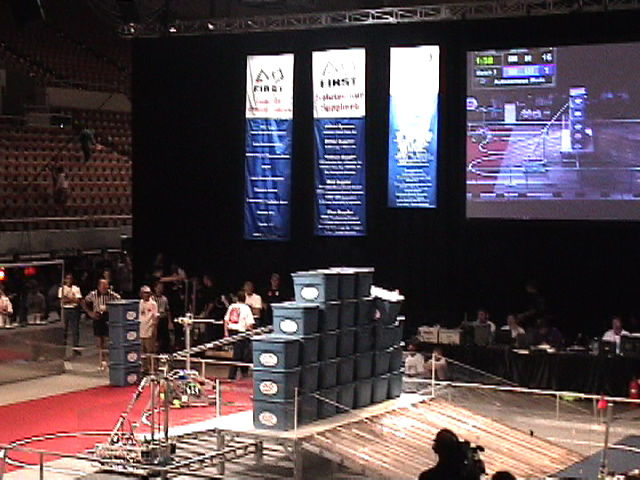 Our robot, "Yoda" making 1st contact in our 1st match at the Arizona Regional.
In the background, you can see our arm on the big screen just bumping the stack with the official clock at 1:58. Actually we move a bin at 1.97 seconds.
Our partner, Team 624: CRyptonite's robot is the background. They built a 2 bin stack, AND pushed their way onto the ramp, helping us earn 188 QP's. Great job, 624!
We'll look for you in Houston.