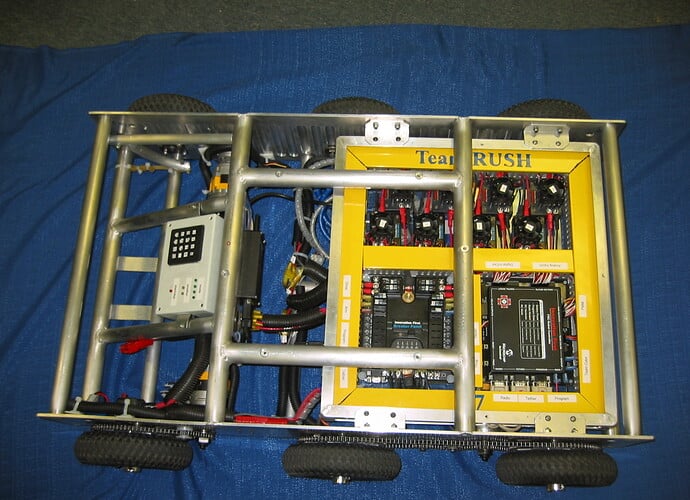 Shows just the frame.
The Modular arm has been removed with just six bolts and two electrical connector blocks to reveal the auton kiosk, modular electronics box and tube construction chassis.
Auton kiosk allows for access to eight individual auton programs from any position on the field. Provides visual feedback through binary led readout and also allows optional inputs like vison tetra and hanging tetra all with kiosk.
Total robot weight approx. 108 lbs. Needs graphics and associated decorations. Estimated final weight, 115 - 120 lbs.