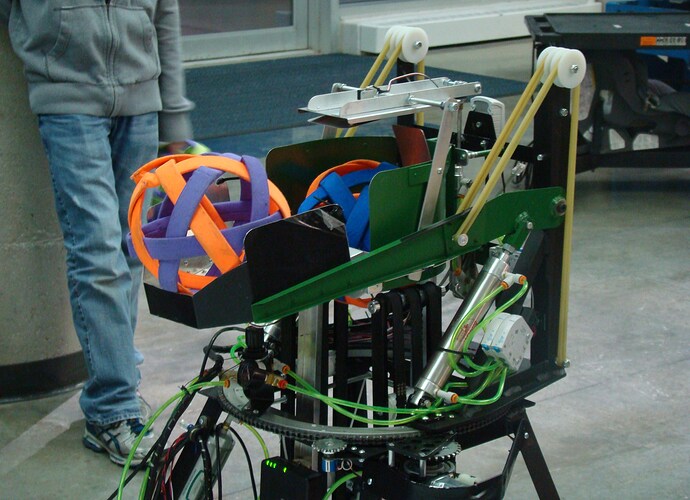 This is the highlight of this year's robot. It is a catapult, but there are very little details I will reveal about it.
It works great for what we are doing. It's powered by two pneumatic actuators (forgot what size) as well as surgical tubing. Any other details, just ask. But I may not answer, as many details are still highly classified.
A video might come soon, but we'll see how things go here first.