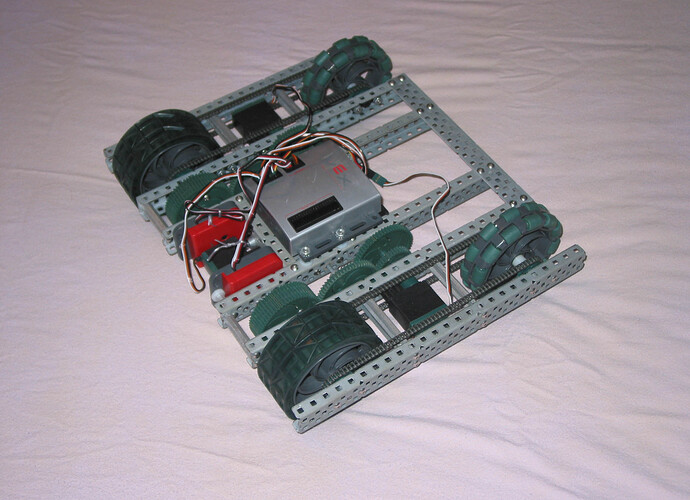 This is a picture of our newest robot. We had a lot of free time recently, and felt we should build a chassis that has a new and improved gear shifter (better and before than the year before!).
Team Unlimited would like to wish the best of luck to all FIRST teams for the coming competition season!
For information on last years competition chassis / gear shifter, feel free to check it out at:
http://eaglevex.syraweb.org/GearShifter.htm
.
Regards,
~ FTC 1, Team Unlimited
P.S. If you have any questions, feel free to contact the team through the site, or email me, PM me, AIM me, or MSN Messenger me. BEST OF LUCK TO EVERYONE!