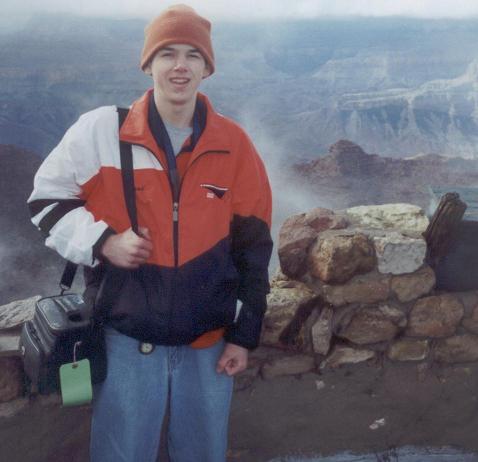 This is me at the Grand Canyon after the Arizona Regional. It was a very bad day to be at the Canyon. It was cold, raining, snowing and all foggy… The 5+ hour bus trip there from our hotel was much better… Especially when we stopped at Sedona.
The big bulge is the teams camcorder (didnt want to get it wet)
If you see me at the competitons feel free to talk to me.