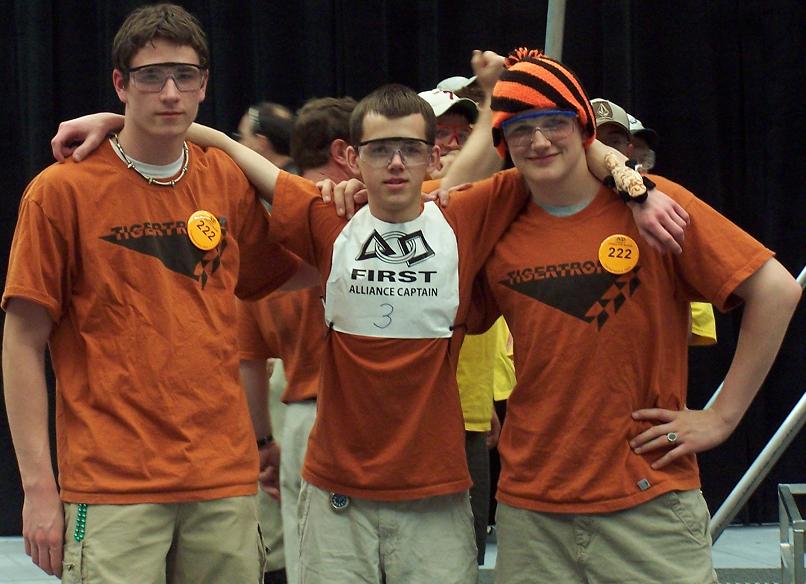 I figured that even though I liked my previous Who Am I picture, that I would upload a new one since my previous has been on here since nationals.
From left to right:
Kevin (human player), Me ( arm operator), and Henry222 (driver)
This was taken right before our Semi-Finals at Nationals. Unfortunately we (222, 64, and 1405) lost the first round 50 to 55 to (177, 27, and 365). We were on our side and therefore couldn't do much!
The second round we lost 150 to 165, but hey it was my first National final experience and my last FIRST competition as driver!
I even got to pick the teams that our team wanted to compete with us!