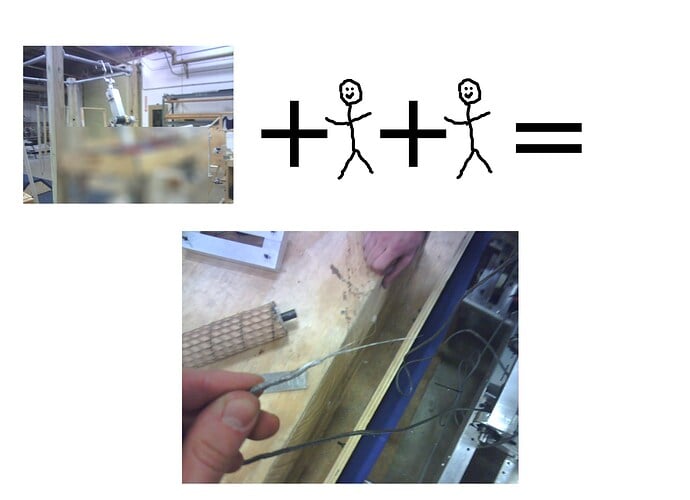 Tonight we finally got our telescoping arm working and mounted it on the robot. Lifted itself up just fine! To test the weight capacity, Richard and I hung very carefully on either side of the robot, expecting this one complaining hitchpin to snap. It didn't. The 1000-pound breaking strength Spectra we were using in the pulley system did.
Let this be a warning to everyone using telescoping arms that you MUST consider mechanical advantage. Together, the three of us weighed about 350 pounds. Since this is a two-stage arm, that was the force experienced at the hook on the last (inner) stage. However, the inner stage moves twice as fast as the outer stage, causing the outer stage to experience twice that force, so we were pulling on a single knot with 700 pounds of force. That's about half the weight of your average compact car.
If you're using a telescoping arm, good luck to you, and do the math!